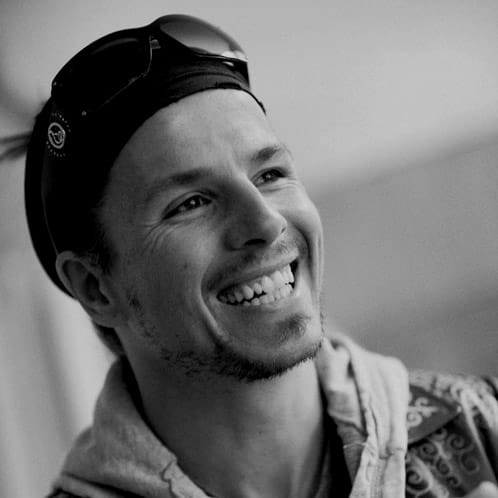 Director & President – Wadi Rum Films
Best known for his emotionally powerful films that take viewers to exotic parts of the globe, director Roko Belic was born in 1971 in Seattle to Czechoslovakian and Yugoslavian parents. He grew up in the Chicago suburb of Evanston, Illinois. During his childhood, his mother used a wrench to lock a broken dial on the family TV to the local PBS channel. Belic became enchanted with non-fiction programs that gave him a "window to the world" and his passion for film was born. His first film-making experience was in third grade with his brother, Adrian, when they borrowed a super-8 movie camera from their parents. Belic attended the University of California at Santa Barbara, where he studied studio arts and foreign languages. During college, he took a year away from his studies to travel around the world among the cultures and people that would eventually become the inspiration for his work. Shortly after graduation, Belic and his brother founded the film production company Wadi Rum Films.
For his first feature, Belic was inspired by a story unfolding in the little-known Siberian republic of Tuva. Trusting his intuition, Belic purchased cameras on credit and flew to Tuva to create the documentary feature, GENGHIS BLUES. Belic's landmark film received an Academy Award® Nomination for best documentary feature and won over 70 international film festival awards including the Sundance Audience Award. Continuing with his passion of global cinematic journeys, Belic associate produced BEYOND THE CALL, following three American soldiers-turned-humanitarians, traveling to war zones around the world delivering life-saving aid. The following year, Belic co-produced and shot the award-winning INDESTRUCTIBLE, filmed in locations from China to Israel, following one man's search for a cure for his terminal illness. Belic then directed the documentary DREAMS: CINEMA OF THE SUBCONSCIOUS, released on the INCEPTION BluRay.
Following its success, Belic directed THE BATMOBILE, released on THE DARK KNIGHT RISES BluRay. Later, Belic teamed up with producer Tom Shadyac (BRUCE ALMIGHTY, LIAR LIAR, THE NUTTY PROFESSOR) to make the feature documentary HAPPY. Directed, written, and co-produced by Belic, HAPPY combined powerful human stories with cutting-edge science to give audiences a deeper understanding of our most desired emotion. HAPPY won numerous awards and screened in 70 countries. It was the #1 documentary on iTunes for over nine weeks and achieved "All-Time Bestseller" status.