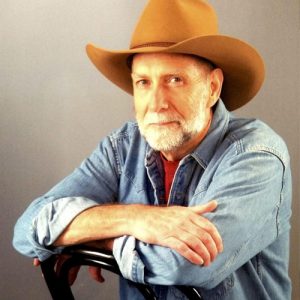 MICHAEL R. MARTIN
Songwriter
Michael R. Martin, a versatile singer/songwriter/musician, is no stranger to musical success. His song "Old Fashioned Love" soared to Number 1 on the Country charts for The Kendalls, and before long his rich baritone and Msizzling guitar earned him a major label deal with Atlantic Records as Martin Delray. National attention followed right out of the chute, as his debut, a rollicking cover of Johnny Cash's "Get Rhythm," featured audio and video contributions from the Man In Black himself. Other highlights for the Arkansas native and Marine Corps vet include the popular video "Lillie's White Lies," which was CMT's most requested for two consecutive weeks, and his 2014 induction, along with Stonewall Jackson and Randy Travis, into the George D. Hay Country Music Hall of Fame.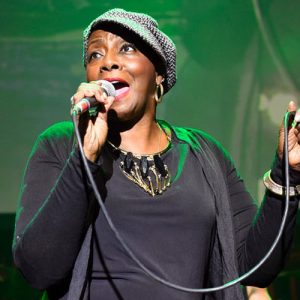 DEBBI BLACKWELL-COOK
Vocals
DEBBI BLACKWELL-COOK is an actress and singer whose experience spans years and the globe including stage performances on Broadway and at Washington, DC's John F. Kennedy Center For The Performing Arts. Debbi has serenaded the late Pope John Paul in Vatican City, Rome, sung backup vocals for Michael Buble, and sung alongside r-n-b crooner Luther Vandross and smooth jazz artist Will Downing before they were spotlighted as solo performers in their own right. Debbi has garnered coveted multiple New York City AUDELCO and received the AUDELCO award for Best Actress in James Weldon Johnson's GOD'S TROMBONES. Debbi has also performed on the acclaimed television sitcoms A DIFFERENT WORLD and SISTER, SISTER as well as the PBS specials A QUESTION OF COLOR and as Juniper in MY OWN TV. 2010 presented an addition to Debbi's project repertoire when she sang at the wedding of Phil Collen, lead guitarist Def Leppard/Manraze & her god-daughter, New York costume designer/photographer Helen Simmons. Phil and Debbi began singing and performing locally in southern California including a rousing performance at Gerson's Institute in San Diego. The public request for more music was enthusiastic and instantaneous. Debbi made her debut with Phil on Manraze's 2012 single Take On The World, theme song for film director Mark Sloper's documentary 'I, Superbiker: The Showdown'. Debbi continued to record with Manraze and is featured on 2 out of 3 songs on the supergroup's 2013 EP titled 'I SURRENDER'. The public's demand for more music from Debbi and Phil has resulted in an extreme blues project titled 'DELTA DEEP' which consists of Phil and Debbi's soulful vocals and harmonies intertwined in Delta blues melodies. 'DELTA DEEP' was released as a self titled album in 2014 and followed with club tours and festivals.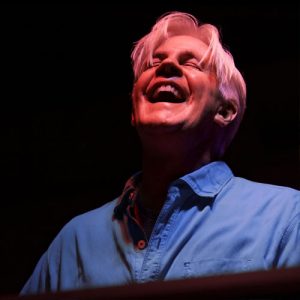 SCOTT WILKIE
Piano and Production
Keyboardist Scott Wilkie began playing piano at age 6 in his hometown of Detroit, Michigan. After college, he moved to southern California, where he has produced eight critically-acclaimed albums. His latest release 'Brasil'… a collaboration with bass legend Jimmy Haslip, was named one of JAZZIZ Magazine's Best of 2019. Known for his fiery live performances, Scott has toured extensively throughout the US, Europe, Asia and Latin America.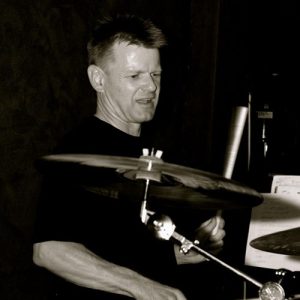 JEFF OLSON
Drums
Jeff Olson has been described as, "a musician whose instrument just happens to be the drums". Known particularly for his stylistic versatility, Jeff has performed in many genres with artists such as David Garfield, Scott Wilkie, David Benoit, Tim Weisberg, Peter Tork, and many others. His playing can also be heard on numerous CDs, TV shows and movie soundtracks. As a freelance artist and studio musician, Jeff is sought after for his compelling focus on time and groove.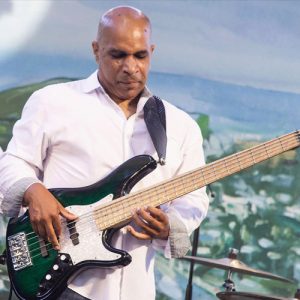 NATHAN BROWN
Bass
Nathan Brown is a bass guitarist originating from Detroit, MI, now residing and operating out of southern California. A longtime member of the Scott Wilkie band, he also tours with many jazz and blues artists including Coco Montoya, Brian Simpson, Patrick Yandall and many others and serves as a bass player for The Rock Church in San Diego.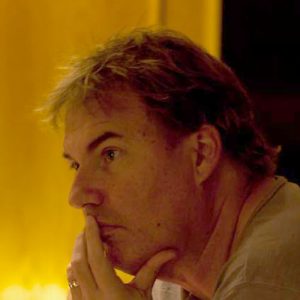 ROB RINDERER
Rob Rinderer is a producer, songwriter, keyboardist and vocalist who has worked with a wide range of artists including Billy Preston, Bobby Kimball (Toto), Brian Bromberg, Rick Springfield, Bill Champlin (Chicago), Crystal Lewis, Steve Augeri and many others. As a producer Rob enjoys putting on different hats and fulfilling the vision of the artist or project that he is working on. A few years ago he produced the music score to Harvest Films' movie "Hope For Hurting Hearts." Rob's focus in this score was to cut to the emotion of each scene; often heart-wrenching, but with an undercurrent of hope. In the songwriting arena, Rob seeks to write music that inspires, that makes the listener feel something. He has had 3 co-writing credits with Bryan Duncan and Rick Thomson on the Sweet Comfort Band CD "The Waiting Is Over". Songs of Rob's have also been featured on the tv shows Bones, Pretty Little Liars, Boardwalk Empire and others. Rob has also written music for other projects as well as for his original band The Rob Rinderer Project and for Ten By Tuesday-a project that was a partnership between himself and Matt Bissonette (Elton John's bass player). Rob has also functioned as Music Director for Bobby Kimball's band and was Music Director at Coast Hills Community Church for 18 years and is currently Music Director at Calvary Chapel Tustin. As a keyboardist Rob's focus is on authenticity, improvisation and emotion. He puts these skills to use whether he is playing rock, jazz or any other style. Through all of these areas, Rob feels fortunate to be able to make a living as a musician doing what he loves. He lives in Rancho Santa Margarita, Ca with his wife Carrie, who is also a musician. They are blessed to be able to work on many music projects together.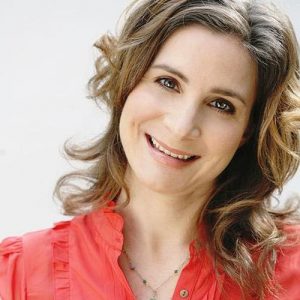 Megan Hook
Voice Teacher
Megan Hook is a singer/songwriter, multi-instrumentalist, and teacher who performs and teaches in Los Angeles. Megan graduated cum laude with a degree in Classical Music from Ithaca College. She has sung opera professionally and is a singer/songwriter recording under the name "The Bright Forever." Megan is also a nationally certified mindfulness teacher, as well as a yoga teacher, and sound bath facilitator. She is currently in the studio recording an album of yoga mantras. As a professional Teaching Artist, Megan has partnered with LA Opera, LA Arts Group, The Music Center Of Los Angeles and Segerstrom Center for the Arts, in the OC. Megan teaches singing, piano, guitar, and ukulele privately in the LA area. She is a member of NATS (The National Association of Teachers of Singing) and ASCAP (American Society of Composers, Authors, and Publishers).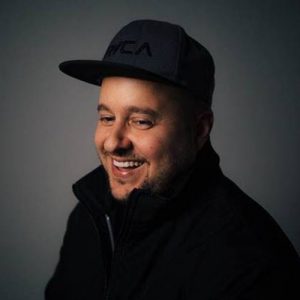 RYAN TAUBERT
Ryan Taubert is an American born producer and composer whose music has featured in film, tv, advertising and recording artist's work. Taubert is based out of Los Angeles California where through his company, 'Endeavor Music', he has composed tracks for a variety of projects including 'Adidas', 'Audi', 'Red Bull', 'Microsoft' and more.